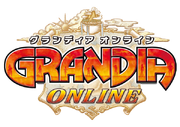 Grandia Online was a massively multiplayer online role-playing game developed by Game Arts and published by GungHo Online Entertainment as part of the Grandia series. The game was released back in May 2009, but due to poor reception had its servers shut down on September 28, 2012. Grandia Online stayed exclusive to Japanese PCs and never saw an international release.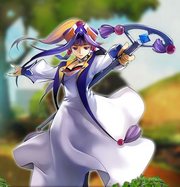 It is set in the "Age of Genesis" before the original Grandia storyline takes place which suggests that it is in the same world. Many of the species and people seen in the original Grandia will be in the new game as well as particular characters such as Liete (however, this may not be the same Liete as in the original game).
There are three playable species in the game: Human, Colta and Ralga. Colta and Ralga are humanoid races. The player must choose their species before the story begins. A CPU character of the same species will follow the player on their journey.
External links
Edit
Ad blocker interference detected!
Wikia is a free-to-use site that makes money from advertising. We have a modified experience for viewers using ad blockers

Wikia is not accessible if you've made further modifications. Remove the custom ad blocker rule(s) and the page will load as expected.