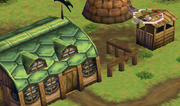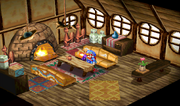 The "retired" adventurer Java lives in a detached house beside Leck Mines. The mines have been abandoned for many years and Java is the last human resident of the mines. The house is largely built of solid wood but has a roof plated with green metal.
Ad blocker interference detected!
Wikia is a free-to-use site that makes money from advertising. We have a modified experience for viewers using ad blockers

Wikia is not accessible if you've made further modifications. Remove the custom ad blocker rule(s) and the page will load as expected.